OVERVIEW
Project:
Digital Transformation
Phase1- Wealth management - Private Banking OBA
Lead Designer
Weatherbys is a leader in service excellence, the valued trusted advisor, best in class banker to its clients, and thought-leaders in finance. 

Alex Lillo - Project Lead

Rosie Le page - Account Director
Tom Steward - UX Consultant
Richard Johnston - Sr. UX Consultant
Alex Kempton - Front end Developer
Oracle Financial Services
Nirantak Kumar - Principal Consultant 
Suzie Batten - Head of Digital, Weatherbys
Nicola Gifford - Head of Marketing, Weatherbys

Problem
Weatherbys prides it self in being a leader in client service, as well as never had any complains with their online banking system (an in-house built that required a lot of face to face or phone interaction), early 2016 they migrated to Oracle financial services due to an expansion of it services and clientele, shortly after the amount of complains was unbearable. the new system was frustrating customers, and they decided to stop doing their online banking and just do all their transactions by phone.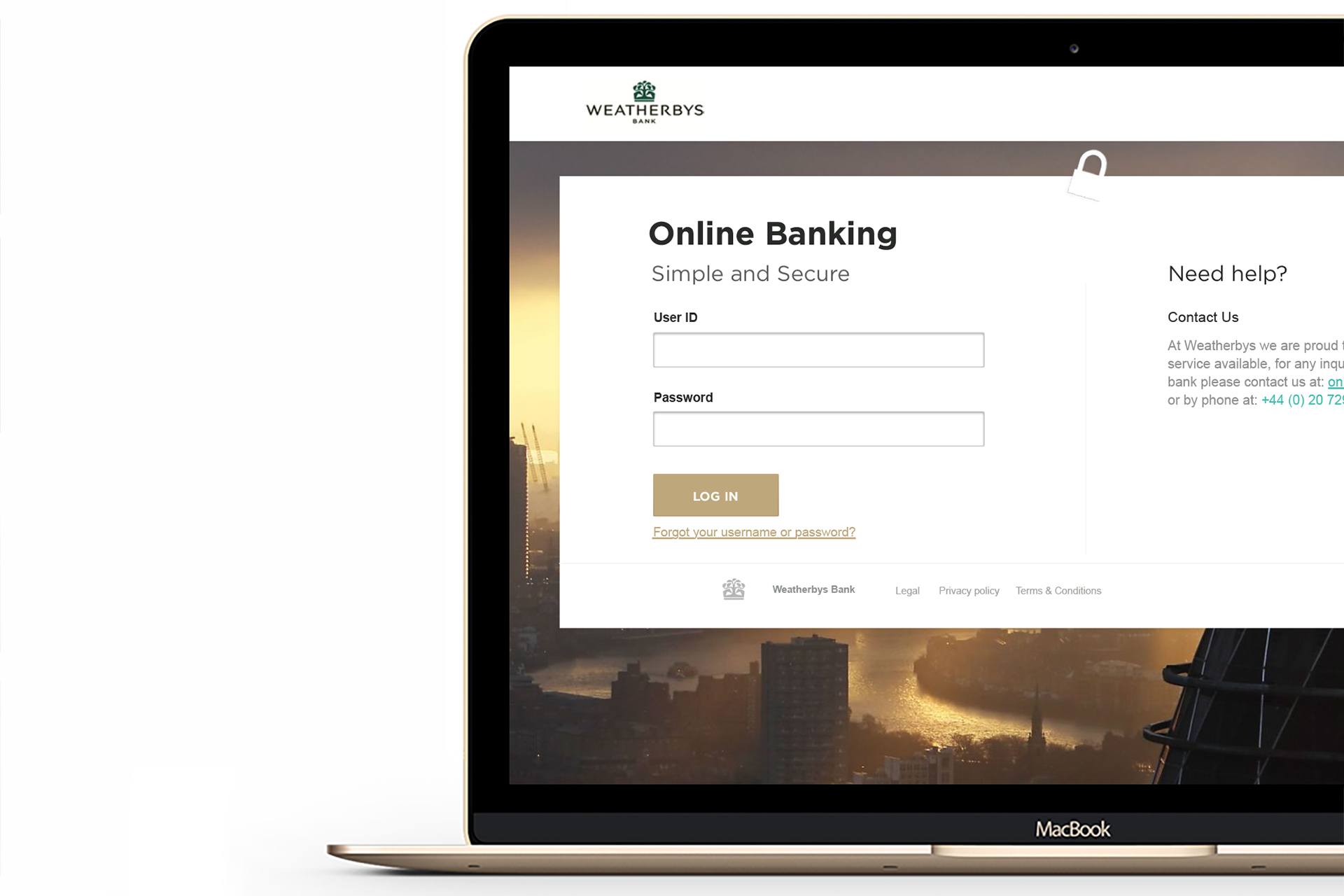 20/20 Vision
A digital transformation needs a roadmap, and an understanding of the current situation of the company, what is disrupting the financial industry, and the very specific needs from Weatherbys clients.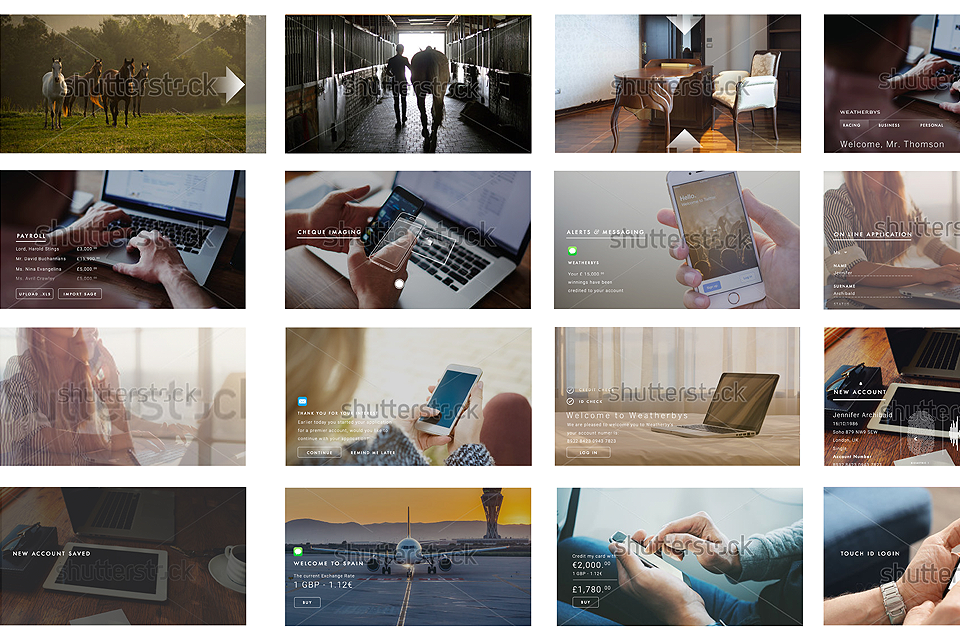 Goals
We had very clear goals about what the new online bank should be and achieve.
1. Simple to use
2. Clean and convey luxury and wealth
3. Professional yet approachable.
In the initial discovery sprint we interviewed stakeholders and bank clients, to identify the pain points, define personas and scenarios.