project1
Scroll down to see more
Comment King was originally launched back in 2014, being one of the top products at Grin, as well as one that didn't went through many modification since its inception it was time to rethink Comment King from the ground up with better understanding of the users and their needs. Special thanks to Brian Mechem, Brandon Brown, Ray Saavedra, Mancio Basoc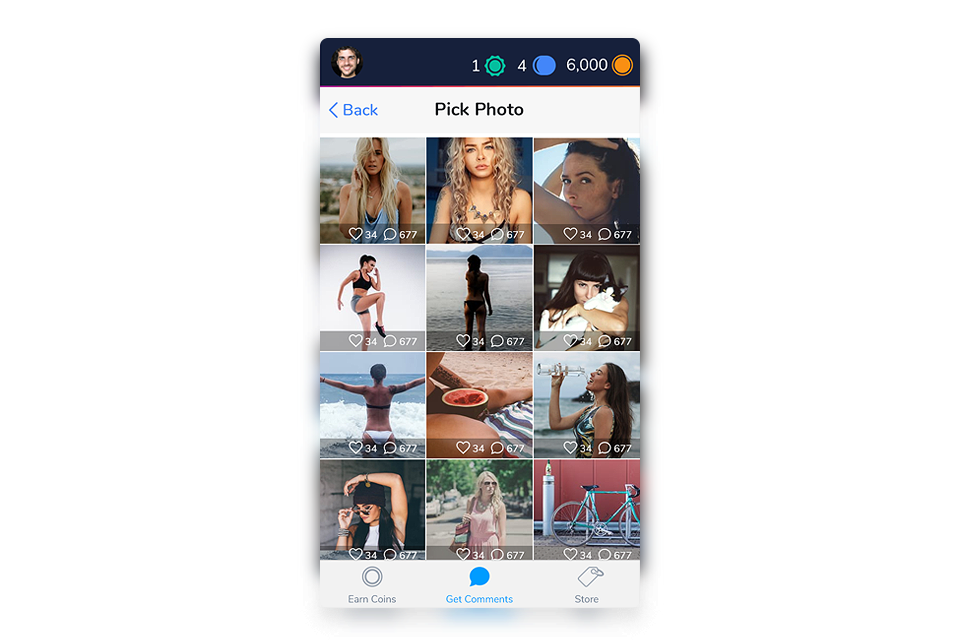 Since the early days, Comment King was a really well received product, people embraced it and has been one of the top preforming apps at Grin, however three years passed with any relevant updates and in this time the app store has been populated by many apps with a very similar offering.
We know a lot of companies and influencers use Instagram as their platform of choice, receiving more likes, more comments to their posts helps them grow and get their name out there, it is not easy to cut through all the noise and options available, and that is why Comment King had the goal to be the best companion app to receive comments on Instagram.
1. Easy to use

2. Designed for companies & influencers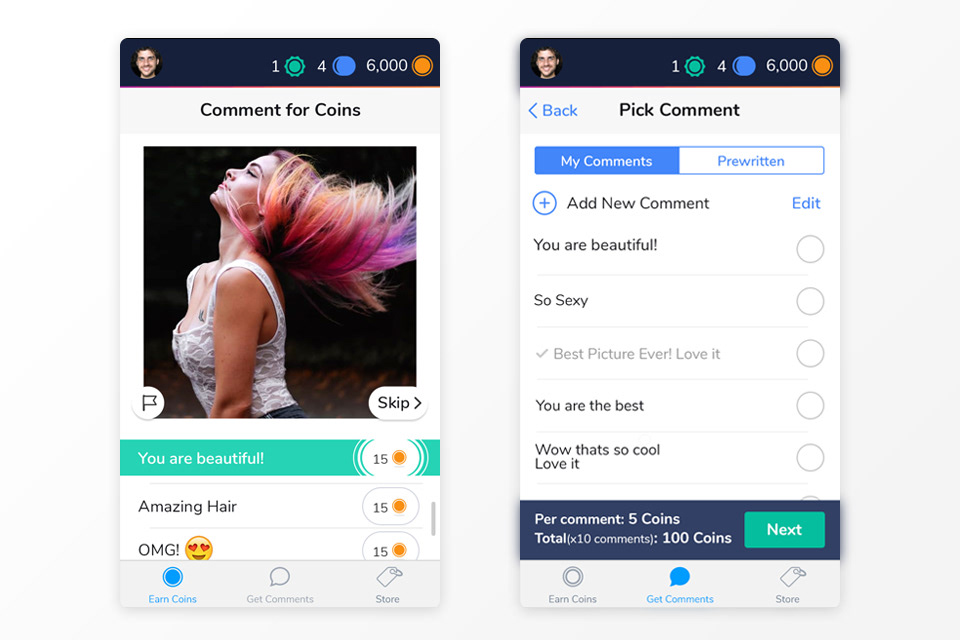 The final design focuses on doing one job well: providing users quality comments from people they want to receive comments from. Features like selecting the gender of who you want to receive comments from, as well as providing a list of pre-written or personal comments made this easier.